DJ Vertigo - Panic, Feb 94 (Grin)
e-mail me if you can identify the unknown track
1. Smooth Touch - House Of Love (Raise Your House Mix) [Strictly Rhythm] "in my house"
2. Mombassa - Cry Freedom
3. Bass Bumpers - The Musics Got Me (Banged Up Dub)
4. Inner City - Do Ya (Sure Is Pure Remix)
5. Shy One - Another Man (Matthew Roberts Mix) [Olympic Recordings]
6. Hardrive - Deep Inside (Heavy Weather Mix) "deep down inside, all we need is love" female
7. Meltdown - Meltdown [Third Floor] "we can meltdown into the groove, take me higher, im burning" male/piano
8. South Street Players - Who Keeps Changing Your Mind (Fresh Fruit Dub)
9. Itchy & Scratchy - Disco Girlfriend (Spot On Mix) "boogie the disco, love that disco sound" female
10. Groove Legion - Give It To Me "give it to me right now" disco loop
11. Hustlers Convention - Hustlers Party "lets have a party tonight, together forever" female/piano
12. Mr Ragoo - Take Me [Groove On] "come on and take me boy"
12. Mr Ragoo - Take Me [Groove On] (cont)
13. Politix Of Dancin - Release [Strictly Rhythm] "release my mind/soul/the pressure, let the music take control" male
14. TST Fever Posse - Drive In One (Dubs 4 Clubs ep) "see you there" male
15. Cotton Club - Dowatchawanna (Blue ep) "do what you wanna" male/funky guitar like shaft
16. TST Fever Posse - Funk 4 Fred (Dubs 4 Clubs ep) "youve been hit with something different" male
17. Cotton Club - Absolutely Lovely (Blue ep) flute "break it down" male
18. Lost Tribe - Gimme A Smile For The Future (mix?) "boom pow, think about the future" male/funky guitar sample
19. 95 South - Whoot, There It Is (Ultimix) "work that jack/thing" male / miami beat "whoop there it is"
20. [22:00] ??? "do do" male/piano
21. Funkadelia - Push The Tempo [Why] "but dont hurry it, pump the rhythm" male/sax
22. Lost Tribe - Gimme A Smile (The Delorme Vs Dharma Bums Remix)
23. Slo Moshum - Bells Of NY
24. Coyote - Jekyll & Hyde (Saturday's Child Mix) [Stress] "hu" female/piano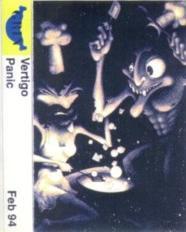 comment: also seen this set labelled as Sasha DJ Mastercuts Feb 94