DJ Vertigo - Found, Nov 1992
1. Erasure - Take A Chance On Me (Phil Kelseys 'Take A Trance On Me' Remix) "when a dream comes along, its magic"
2. Gary Clail - Who Pays The Piper? [Perfecto]
3. Euphoria - Mercurial (Travelling At The Speed Of Light Mix) "come on"
4. React 2 Rhythm - I Know You Like It [Guerilla] "I know you like everything"
5. Nu Colours - Locos Run "ah up" piano
6. Lionrock - Lionrock (Most Excellent Mix)
7. Acorn Arts - Body (Zoom Snakecharmer Remix) "body to body"
8. Future Vision - 30 feet Below Your Head (old school house mix)
9. 280 West - Scattered Dreams "boom cha"
10. Lidell Townsell & MTF - Get With U (All I Wanna Do) (briefly)

10. Lidell Townsell & MTF - Get With U (All I Wanna Do) (cont)
11. Felix - It Will Make Me Crazy (Mmmm Mix)
12. Clubland - Hypnotized (PKA Mix) "hypnotized by you baby" female
13. Mr Peach - Do It [Global Grooves] "all all alright, do it" sax
14. Diss-Cuss - Pissed Apache "do a little dance dance, gotta be"
15. UFI feat Franke - Understand This Groove (Vocal Remix) [UCR]
16. Da Silo - Bassfunk (Effective Mix) "get down to the funky beat" camera click
17. Rejuvination - Work (The Balcony Dub) "work" piano near end
18. General Base - Back Again (male/piano)
19. Fargetta - Music Is Movin (Nightmare In Rio)
20. Back 2 Front - Viewfinder
21. Lovestation - Love Come Rescue Me "i need your power to set me free"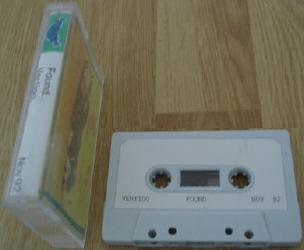 sbradyman2@aol.com