Dave Seaman @ Shelleys, Stoke, Jan 1992
1. Yo Bots - I Got It (Groove Mix)
2. Freeez feat John Rocca - I.O.U. (Acappella)
3. Evolution - Metropolis (Sashas Piano Dub Mix)
4. J-Swift - I Wanna Dance With U [Sneak Tip] "i wanna dance with you" hip house / male rap
5. Ecstacy - Gotta Have You (Georgie Porgie Club Mix)
6. Katherine E - Then I Feel Good (Club Mix)
7. Bassomatic - Attack Of The 50 Foot Drum Machine (Vaporub Mix)
8. DOP - Get Out On This Dancefloor [Guerilla]
9. Pet Shop Boys - Was It Worth It (Brothers In Rhythm Dub)
10. Whitney Houston - Love Will Save The Day (acappella)
11. Urban Soul - Alright (Sashas String Mix)
12. Marathon - Movin (Lees House Mix)
13. Overweight Pooch feat CeCe Peniston - I Like It (Def Party Mix)

1. Chris Cuevas - Hip Hop (MAW Mix)
2. New Grooves Vol. II - Groove (2 A.M.)
3. TC 1991 - Berry
4. Diana Ross - Youre Gonna Love It (Smooth House Inst) "what ill do, when i said i do, u know my love is true" female
5. Clubland - Hold On (Tighter To Love) (Hurleys House Mix)
6. Chocolate Fudge - What You Want (Miles 'What U Want' 2 Mix) [Azuli]
7. Sinergia - Love Me Right (Original Mix) samples Ralphi Rosario - You Used To Hold Me
8. KCB - You Got Me Burnin Up (has male rap)
9. Todd Terry Project - Never Give Up (Melody Mix)
10. Phoenix - Play Thing "i want to be your baby" female
11. Underground Posse - Straight Up House (Rave Mix)
12. Soul Funky - Lets Get Down (DJ Dub Voc) [Grove St] "lets get down" female rap / hip house
13. Extortion feat Dihan Brooks - How Do You See Me Now
14. Bucks Fizz - The Land Of Make Believe (The Dub Of Disbelief) [DMC] "keep on running"
comment: also seen this mix dated Nov 91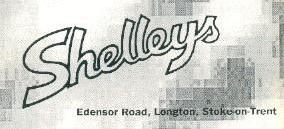 sbradyman2@aol.com