DJ Sasha 1 & Jon Pleased Wimmin @ Miss Moneypennys, late 93/early 94
* Sasha * Oct/Nov 93
1. Stereogen - Hold Me [Vinyl Addiction] (briefly)
2. D:Ream - I Like It (Ramp New Game Dub) "this is a new game" horns
3. Circle City - Moments Of Inertia (Original Mix)
4. S100 - Flatliners (Revisited) "one minute"
5. Joe Roberts - Lover (The Big Bump Mix) another lover
6. Rachid Taha - Viola Viola (Pranksters Guitar Thud) one love one love
7. Levy & Friends - Its Alright (Diss-Cuss Mix) stuttery samples of East 17
8. Alex Party - Read My Lips
9. Powercircle - Garden Of Peace (The Shakra Mix)
9. Powercircle - Garden Of Peace (The Shakra Mix) "to give you" female
10. Apollo 440 - Rumble
11. Way Out West - Shoot (stuttery female/piano) "yeah yeah yeah"
12. Dream Frequency - Kushinada (Dream Frequency Meets Rob Tissera Mix) (whailing female/panflute)
13. Sultana - Ti Amo (Caliente Mix)
14. Quivver - Saxy Lady (pt2)
15. Sasha & Sam Mollison - Higher Ground (Original Mix)
16. Brothers In Rhythm - Forever & A Day
* Jon Pleased Wimmin * Feb 94
1. T-Empo - Saturday Night, Sunday Morning [FFRR]
2. Mangohead - Rain Dance [Nitebeat] whailing female/piano
3. Daphne - When You Love Someone [Feel The Rhythm] "you open up your heart to bare your soul" female whisper/piano
4. Loleatta Holloway - Stand Up! (Clap "Yo" Hands Mix) [Six6] "its whats upfront that counts" female
5. Johnny Loopz - Rude Dog Loop [Bust A Groove Vol.12] samples Direct 2 Disc - Excuse Me
6. Mr Roy - Something About You "cant be beat" nakita warren piano
7. A Slice Of Life - You Make Me Feel So (5 Minutes Of Funk's UK Vibe) [Sweat]
8. Deep Creed '94 - Warriors Dance (Mandingo Tribe Mix) "dow" male/android style riff
9. Janet Jackson - Because Of Love (Frankie & David Trick Mix) "love love love"
9. Janet Jackson - Because Of Love (Frankie & David Trick Mix) "love love love" (cont)
10. Chanelle - Work That Body (Hysteria Dub) "gonna rock my body" female
11. Chris Cuevas - Hip Hop (Masters At Work Dub)
12. The Koomar Project - The Question [Total Music] "alright raise your hand aint no big thing" female
13. Alison Limerick - Love Come Down
14. Edwards World - Soul Roots
15. The Flavour - No Matter What You Do (The Full On Seattle Trance Mix) "get up get down" female/guitar
16. The Sound Man feat Mercy - The Factory (Duke's Massive Blast) "woow welcome to the factory" female
17. Jason Nevins presents The Viper Room - Mayorca "say majorca" male/sax
19. Tinman - Eighteen Strings
20. JX - Son Of A Gun (Original Mix) [Hooj 023]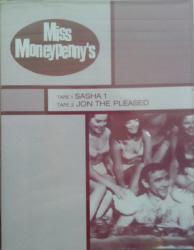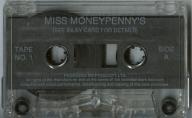 comment: the Jon Pleased Wimmin tape has been released as a few different tapes.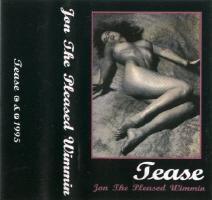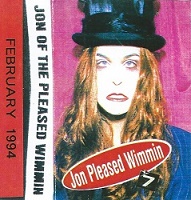 sbradyman2@aol.com