British Classics Boxset I '95 (4 x Tape)
Jeremy Healy / Sasha / Carl Cox / Graeme Park
e-mail me if you can identify any of the tracks
* Jeremy Healy * 94 (aka Lost In Space & Positive the silver part)
1. Banging From The Bedroom - Let Me In (To Your Life) "can you help me" female/piano
2. K-Klass - What Youre Missing "Gotta keep reachin for what your missin" female
3. Volcano - More to Love
4. Juliet Roberts - Caught In The Middle (My Heart Beats Like A Drum) (Klass Universal Mix)
5. Bobby Brown - Two Can Play That Game (K Klassic Mix)
6. Rhyme Time Productions - You And Me (Hard Mix) [Cleveland City]
7. Buzzin Cuzzins & Romanthony - Let Me Show You Love (Bad Yard Club Mix)
8. E-Lustrious - 2 Hop Too [UFG] "dont stop let your body rock" male
1. Linear Logic - It's Not Over (Disco Aid Mix) [Platform 12]
2. Slo Moshun - Help My Friend (Full Symphony Version [Movements I, II & III In C Minor])
3. Kutz - Untitled B1 (Kutz Volume One) [Phat] "your sweeter" repeated female
4. All Things Nice - Aural Drive [Bosting] "feel it, i can feel it" female scat/sax
5. N.Y. Connection - In Front, Wan' It? (High Resolution) "baby" "im gonna" repeated female vocal
6. Hed Boys - Girls + Boys
7. Solitaire Gee - The Teazer [Phat] "can I have the rhythm, tease me"
8. Rachid Taha - Voila Voila (Pranksters Guitar Thud) [Ffrreedom] "one love one love"

* Sasha * late 93 (similar to Pimp 22/12/93)
1. BT - Embracing The Sunshine (Embracing The Future Mix)
2. Nicky Hunter - Infatuation (Underground Evolution Mix) [Discomagic] "imagination, boy im watching you too" female
3. Waterlillies - Tempted (Apple Crumble Mix) "no matter how hard i try, what am i searching for, tempted" female
4. Coyote - Jekyll & Hyde (Some Fine Disco Mix) [Stress]
5. F.U.B.A.R. - Power Of Love [Skunk Records] "are you ready, im ready aah" female / piano
6. The Fog - Been A Long Time (Rio's Pride Mix)
7. Joe Roberts - Lover (The Big Bump Mix) "another lover"
8. Anthony White - Love Me Tonight (FOS Mixes) "let me love you now or never,, forever"
9. Shi-Take - Dont Look Back In Anger [Zoom] "eeowww"
9. Shi-Take - Dont Look Back In Anger [Zoom] "eeowww" (cont)
10. Creative Sam feat Sophia Palmas - Dance In Paradise (Paradise Suite) [BWC Records] piano
11. Anna Din - Angel (Dub) [Big Fish Music] "so good so good"
12. Creative Sam feat Sophia Palmas - Dance In Paradise "ooh oh yeah" female
13. Havana - Discorder [Limbo]
14. Anna Nas - Anna Nas [Big Fish Music] "ooh" female familiar scottish? flute
15. Diddy - Give Me Love (Peach Mix) [Positiva]
16. Rhyme Time Productions - You And Me (Hard Mix) [Cleveland City]
17. Funtopia feat Jimi Polo - Do You Wanna Know? (Gut Drum Mix)

* Graeme Park * (aka Feel @ Preston)
1. Divine Circle feat Annette Taylor - Show Me (Tee's Frozen Mix)
2. NYG feat Donovan Blackwood - The Real Thing
3. Michelle Wilson - Key Of Life
4. Pamela Fernandez - Lets Start Over
5. Janice Robinson - Children
6. Michael Jackson - Smooth Criminal (Rhythm Brothers Mix) [Re-mi'ks Vol 2]
7. Giant City - Feel The Spirit
8. Shiva - Work It Out
9. Up Yer Ronson - Lost In Love (Up Yer Ronson Mix)
10. Kim English - Time For Love
11. Reggie Rough feat Annette Taylor - Just Cant Take It "i can take a lot, but Im not gonna take it from you" female
12. Dan Hartman & Loleatta Holloway - Relight My Fire (Knuckles Classic Throwback Mix)
13. Lovestation - Love Come Rescue Me (Lovestation Club Mix) "say something to me"
14. Stella Getz - Dr Love (Development Corporation Hard Love Dub) "I can knock you down" stuttery female/broken beat

* Carl Cox * @ Angels, Burnley Feb 94
1. [00:00] Illuminatae - Brick House (LB's Theme) [XVX] stuttery female / heavy riff (a bit of smooth touch over top)
2. [05:30] ? "blow your whistle"
3. [05:53] M.A.N.I.C feat MC Ten - Party People (94 Remix)
4. [10:16] Anti Visa - Ahh Yeah "ah yeah hey yeah, i need you" female
5. [13:14] Slo Moshun - Bells Of NY
6. [15:57] Atlantic Ocean - Waterfall
7. [19:07] Jonny L - Make Me Work (Turn Me Around) "you know how to turn me around"
8. [22:28] Robert Armani - Circus Bells
9. [25:37] JX - Son Of A Gun
10. [28:49] ? "this aint rock and roll, suicide" (euro techno)
11. [31:15] House Pimps - Zulu Nation
12. [33:50] The Grip - Shades Of Passion "dont have to, dont need no, never gonna give you up female/piano
13. [35:35] DJ Edge - Spirit (Diversion ep)
14. [38:25] Shi-Take - Dont Look Back In Anger [Zoom] "eeowww"
15. [41:03] THK - Feel So Good "feels so good, the feeling" female
15. [43:55] C*Y*B - Its Too Funky "its too funky in here" male
15. [00:00] C*Y*B - Its Too Funky "its too funky in here" male (cont)
16. [02:26] Levy & Friends - Its Alright (Diss-Cuss Mix) stuttery samples of East 17
17. [06:28] Smooth Touch - House Of Love (Raise Your Hands Mix)
18. [10:48] Subliminal Cuts - Le Voie Le Soleil
19. [15:11] Cosmic Baby - Loops Of Infinity "you saw infinity" synth / male
20. [18:25] Quench - Dreams
21. [21:30] Ubiquity - Bolivian Angel (whailing female/whistle)
22. [23:10] The OT Quartet - Hold That Sucker Down "... now"
23. [26:53] K-Klass - Let Me Show You
24. [29:50] Edwards World - Soul Roots
25. [33:05] Direckt - Two Fatt Guitars (The Delorme Remix) [DMC]
26. [35:30] JK - You Make Me Feel Good
27. [39:40] Mr. Roy - Something About U (Original Mix) "make me feel like i cant be stopped" female / piano "ill make it happen" male
28. [43:32] ? "music never dies" male / piano (familiar)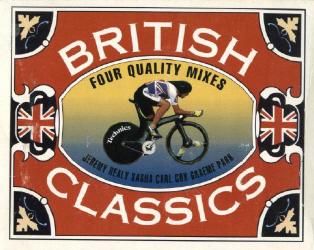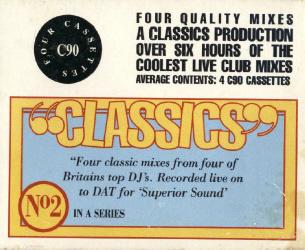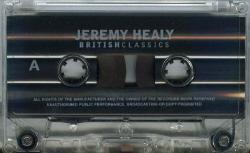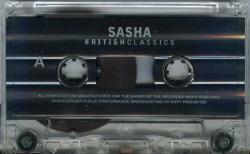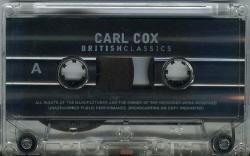 comment: this sasha tape in this pack is very similar to Sasha @ Pimp, Wolverhampton, 22-12-93
also seen the carl cox tape labelled - Angels @ Burnley (Volume 3) Feb 94 - Carl Cox

sbradyman2@aol.com