John Digweed - House Masters [Orange] June-ish 95
Trance / Hard House
1. Jasper Street - A Feelin (Farley & Heller Remix)
2. Safar - Gimme! Gimme! [Strictly Rhythm] "keep keep keep that, no matter to me now" female (familiar)
3. London Beat - Build It With Love (The Boss Parts 1&2) power deeper
4. JT Company - Feel It (Joe T Vanelli Evolution Dubby Mix)
5. Dubstar - Stars (Mother Club Mix) [Food Records] "is it asking too much of my favourite friends" female
6. Kamasutra - Censored (Way Out West Remix) [Transworld] "love is the only treasure" female
7. Jestofunk feat Ce Ce Rogers - Can We Live (Joke Remix)
8. Bump - Im Rushin '95 (Bump '95 Mix)
9. Quivver - Believe In Me [Perfecto]
10. Mozaic - Sing Hallelujah (Quivvers Dirty Dub) [Perfecto]
11. Libra Pres. Taylor - Anomaly (Calling Your Name)
12. Industry - Ghetto (Ghetto ep) [DBX Records] "let me see your hands, step on the… " male/bleepy
13. Desert - Moods
14. Blue Amazon - Star Of David [Jackpot] "get up get up" male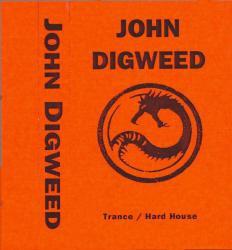 comment: also going around as - John Digweed Hyperactive presents Vol 6.
very similar set to this - John Digweed (with Tall Paul) @ Rhumba, 2nd June 95