John Digweed @ Well Helmet, Verbeer Manor, 23rd Sept 94
Willand, Nr Cullompton, Devon
1. Sounds Of Blackness - Everything Is Gonna Be Alright (Unreleased Sasha Remix)
2. Dave Stewart - Heart Of Stone (Sure Breakdown Dub) [Anxious Records]
3. The Shaker - Just Lick It (Bone's Hardhead Mix) [Ugly Bug] "try it and like it" female
4. Lost In Time - Workout [Ouchi] "boom cha, work that body" scat/piano
5. Mother - Get Back [Six6] "come on and go back, to the beat of the drum" vocoder male
6. Talizman - Only You
7. USL - Dance With Me "come on dance with me" vocals from age of love
8. Opus III - Hand In Hand (Looking For Sweet Inspiration) (Perfecto Mix)
9. Forthright - How Sweet The Sound "I once was lost, but now im found" male
10. First Life - Be One of Us
11. Francesco Farfa & Joy Kitikonti - Taitoo Injection [X-Perimental EP] female "never know what to do"
12. B.O.D. - No More Mind Games (Its a Dream Mix) sounds like westbam - hold me back
13. European Associated - Spanish West [Area] foreign female / appregio bassline / sitar / panflute
14. Diss-Cuss - Save The Day
15. Deep Thought - Push The Feeling On [Urban]
16. Duke - So In Love With You (Pizzaman House Vocal)
17. Quivver - Twist & Shout
18. Starr - Stand Up [RDR] crowd cheering
19. Francesco Zappala & DJ Professor - We Gotta Do It (Mix In Mix)
20. Sophie B Hawkins - Right Beside You (Extended Brain Remix)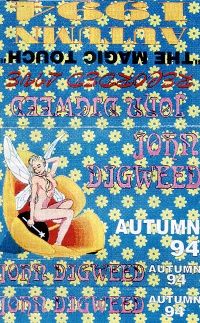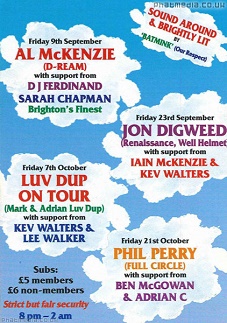 comment: this set is also known as John Digweed - Magic Touch, Mid 94

sbradyman2@aol.com