John Digweed - Love Of Life, Late 94
e-mail me if you can identify any of the unknown tracks
1. Suzi Carr - All Over Me (Delorme Club Mix)
2. Rebecca De Ruvo - I Caught You Out (Play Boys Mix) female "ooh baby, listen boy, messin with your head baby" woow
3. Underground Sound Of Lisbon - Dance With Me [Tribal America] secret knowledge sample
4. Liberty City - If You Really Love Someone "eh yeah baby" female
5. Marco Polo - Prayer For The Music (Northern Exposure Remix) [Hi-Life]
6. SLP - Supernova (Main Mix) "you know how to love me yeah, to get right" female
7. Opus III - Hand In Hand (Looking For Sweet Inspiration) (Perfecto Mix)
8. Quivver - Twist & Shout
9. Cabana - Bailando Con Lobos (Deep Recess Mix) v briefly

1. Optik - The Chance To Mix [MBG] twittery inst sounds like da posse
2. Anthony White - I Cant Forget You "start a brand new life, come on baby"
3. [14:10] ? jazzy keys inst
4. Kristine W - Feel What You Want (Juniors Factory Dub)
5. [25:50] ? "in harmony in body & mind" male/piano
6. Powercircle - Garden Of Peace (The Shakra Mix) "to give you" female
7. [37:40] ? "make it rain" familiar @ (40:40) & (41:45) (Paul Rutherford - Get Real)
8. Kamasutra - Night Walk (Nightwalk Version)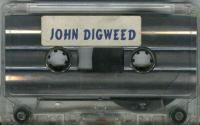 comment: tape cover is missing from my tape.