DJ Sasha - Love of Life - Aug 95 (60min)
e-mail me if you can identify any of the unknown tracks
1. Cerrone - Mercy "mercy mercy make it easy on me, take it easy" female (samples Deee-Lite "hey yeah")
2. OLN - Reboot 144 (Original Mix) [Tribal]
3. Matt Goss - The Key (Joe T Vannelli Corvette Mix) "your desire" female
4. ??? (17:00) "its so real, its just the lead up to love, in this town" female (todd terry ish)
5. ??? (22:30) "oh yeah, I know its a lot to ask for" whailing female

6. Jean Michel Jarre - Chronologie 4 (Sunscreem E-Motion Mix)
7. London Beat - Build It With Love (The Boss Parts 1&2) "power people, power deeper" mouthorgan
8. Delacy - Hideaway
9. Libra Presents Taylor - Anomaly (Calling Your Name)
10. Adventures In Funtopia feat Jimi Polo - Living Without Love (Grinstretcher Neurophonic Mix) "give your love to me"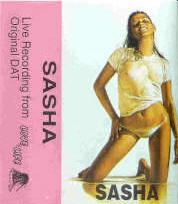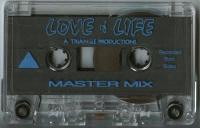 sbradyman2@aol.com