Boxed 95: Boy George & Jeremy Healy
CatBxd1120 Bloated Billy Bunters Bail Bond
e-mail me if you can identify any of the unknown tracks
* Boy George *
1. Felix - Dont You Want Me (Candy Girls Remix)
2. Candy Girls - Fee Fo Fi Fum
3. Mad Lads - You Spin Me Round
4. Lippy Lou - Liberation (Pussy Dread Dub) [More Protein]
5. Lippy Lou - Freaks (Dub) [More Protein]
6. B B Club - Play This House "lets all play this house" female
7. Hi-Lux - I Never Felt This Way (female)
8. Imperial - Cant Stop [Slamm] "I just cant stop no" female "its a dream" male (organ/piano)
8. Imperial - Cant Stop [Slamm] "I just cant stop no" female "its a dream" male (organ/piano)
9. [35:10] ??? "come on & touch me" female
10. Doi-oing - Good Feeling (remix/sample?) "I got a feelin, that I never never know" female/piano
11. [44:00] ??? "trip, trip, send your mind on a trip" female
12. Blue Amazon - The Blessings [Jackpot] snake charmer sounding riff
13. Minty - Useless Man (explicit lyrics)
14. Black Box - Ride On Time (Mix?)
15. Itty Bitty Boozy Woozy - Tempo Fiesta (Party Time) "party time, get up" male
16. Sister Bliss - Cant Get A Man, Cant Get A Job (Lifes A Bitch)
* Jeremy Healy *
1. Amos - Church Of Freedom (Quivver Vocal) "all I want, raise our hands together in the moonlight, I see love" female/piano
2. Chrome - Do You Want Me
3. Wild Colour - Dreams (Perfecto Mix) [Perfecto] cover version of fleetwood mac
4. ??? "party on"
5. B B Club - Play This House "lets all play this house" female
6. Nush - U Girls (Look So Sexy)
7. ??? "our house come on"
8. BT feat Vincent Covello - Loving You More (BTs Primordial Sound 12" Vocal)
9. Chrissy Ward - Right And Exact (Pizzaman Sex Wax Dub) [Ore]
10. Billie Ray Martin - Running Around Town (BT's Jacobs Ladder Mix) "whos lift me up"
10. Billie Ray Martin - Running Around Town (BT's Jacobs Ladder Mix) "whos lift me up" cont
11. ??? female "let my body jack" male
12. Bassheads - Is There Anybody Out There
13. Mory Kante - Yeke Yeke (Hardfloor Dub)
14. DJ Misjah & DJ Tim - Access (Original Mix)
15. Todd Terry Project - Weekend (Dancing Divaz Club Mix)
16. Mozaic - Sing It (The Hallelujah Song) (Goodfellos Remix)
17. Size 9 - I Am Ready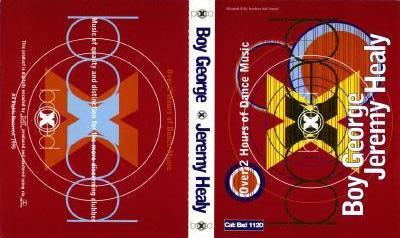 sbradyman2@aol.com